Number 14 (2007): Very Short Poetry

"Shudder"



=link

Note 14
Anna Bellamy Lucas
Colin James
Doug Draime
Erin Tarica
Howie Good
J.D. Smith
Kristine Ong Muslim
Lalo Fox
Margot Miller
Mark Cunningham
Francis Masat
Patrick Revere
Pete Lee
Rohith Sundararaman
Paul Sohar
Kat Lemmons
Kirsten Anderson
Timothy Gager
Chris Major
Brian Beatty
Ira Joel Haber (art)
Josh Maday
Brianne Killoran
Claudia Ryan
Stella Brice
Carolyn Adams
Eric Burke
Darrell B. Grayson

Contributors




Cover image by Dale

: A chemical sign for a volatile, strongly smelling liquid, or a gas, which is the result of a distillation.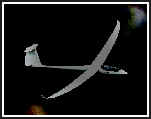 A Nocturnal Glider Production
All rights reserved. All poems, fiction, articles, essays, and artwork are the property of the authors and artists within, and as such, are protected by applicable U.S. and international copyright law.Copying or reprinting in any form is prohibited without permission of the author or artist.