Number 10 (2006)
"Summons"

=link

Note 10
Amanda Laughtland
Mark Cunningham
Stella Brice
Howie Good
Anna Lucas
Benton Bridges
Taylor Graham
Irene Latham
Lynn Strongin
Melissa Lambert
Dan Korgan
John Grey
Contributors

begin

cover collage by Dale
: A chemical sign for a volatile, strongly smelling liquid, or a gas, which is the result of a distillation.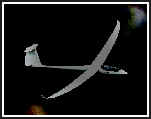 A Nocturnal Glider Production
All rights reserved. All poems, fiction, articles, essays, and artwork are the property of the authors and artists within, and as such, are protected by applicable U.S. and international copyright law.Copying or reprinting in any form is prohibited without permission of the author or artist.